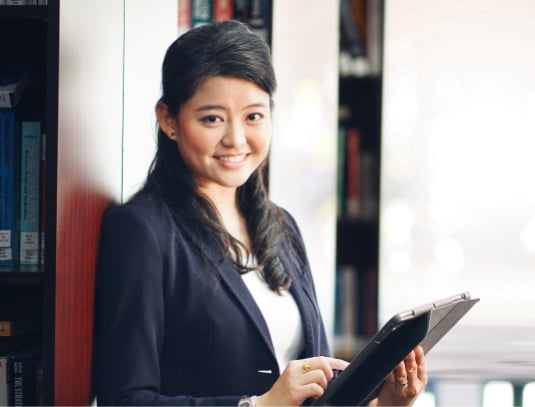 Whether you're ready to get promoted, start your own business or explore opportunities outside your organisation, you'll need management expertise, global exposure and professional connections. A world-class Executive MBA will give you the tools to reach the next stage of your career.
The SPJ London Executive MBA (EMBA) is an academically rigorous and practice-driven programme that focuses on enabling you to add immediate value to your career. It's designed to deliver the experiences and skills you need to become an effective, empathetic leader capable of driving change and innovation in today's fast-paced global environment.
You'll learn from a world-class international faculty, a diverse peer group, industry experts and business leaders. They will challenge and broaden your perspective by sharing their experiences and expertise, both in the classroom and outside of it, as we also offer opportunities to network face-to-face.
This 18-month, part-time MBA programme is tailored to fit into your busy working life. It's delivered virtually using our cutting-edge Engaged Learning Online (ELO) technology. This allows us to offer an immersive classroom-like experience without you having to leave the comfort of your home, job or city.