Invaluable networking opportunities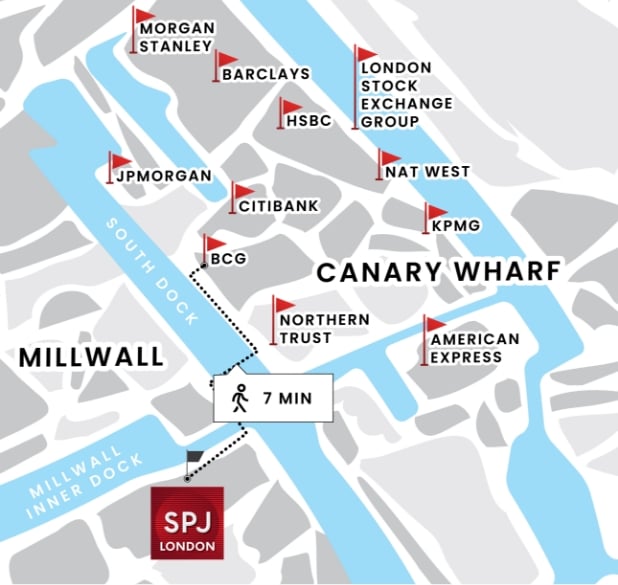 Our campus is located in Canary Wharf, an iconic business, culture and retail centre. Our prime location offers fantastic opportunities to:
Connect with global financial giants such as American Express, Barclays, Citibank, Credit Suisse, HSBC and JPMorgan.
Access the leaders, entrepreneurs, opinion-makers and digital pioneers shaping the UK business and technology landscape.
Attend events, meet potential employers, network with industry leaders, participate in business projects, gain real-time insights and build the future of work.