4. Focused internships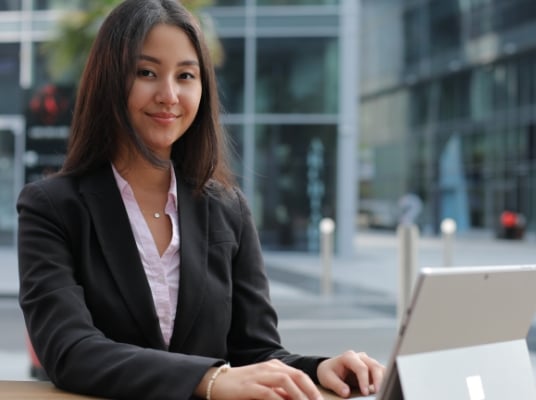 Our programme offers you the opportunity to gain practical experience and enhance your career prospects while working alongside experienced professionals in the field.
During the four-month internship, which may be done at any location, you will have the chance to work on challenging projects and make meaningful contributions to companies. You will gain exposure to different business practices, industries and cultures and develop a deeper understanding of the workplace.
Students are coached during their internship by a corporate mentor and an academic mentor. This collaborative effort ensures that students receive personalised guidance and support throughout their internship, resulting in a high-quality work-integrated learning experience.
In addition, the internship provides an opportunity to build a strong network of professional contacts, which can be beneficial when seeking full-time career opportunities after graduation.
Note: Our Career Services Offices will provide assistance in securing internships, which may potentially lead to full-time employment opportunities. However, this is not a guaranteed outcome of the program, and the availability of internship opportunities depends on various factors, including prevailing labour laws.