Curriculum Summary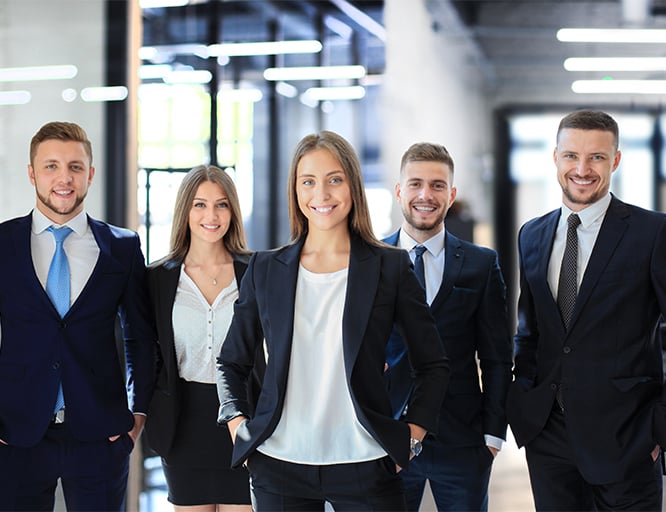 The MSc Financial Technology (MFT), with internship is a 12/16-month specialist, master's level course with an innovative and interdisciplinary curriculum that will produce professionals with skills highly sought after by financial industry firms.
Students will learn about Fintech ecosystem players, disruptive Fintech business models, the use of emerging technologies, various partnership models and the regulatory landscape. It will enable students to develop sufficient skills to work effectively with IT, AI, Data Science and domain experts. Students will develop the skills and knowledge to solve contemporary business problems and develop the relevant algorithmic programming skills to solve specific problems in the Banking industry.
The course will provide real business, relevant and practical blended ICT knowledge within a Fintech landscape - as well as a well-balanced critical awareness of the global financial regulatory landscape. It will also explore the trends in technologies for payment, lending, insurance, wealth management, regulation and compliance.
The course includes topics specifically designed to build skills and competencies in emerging technologies for financial services helping students develop the business expertise, acumen and technological prowess they need to succeed. This course will also develop their investment decision making skills as well as innovation, automation, strategy, digital design thinking and agile skills in the context of the Fintech sector. These are the skills most in-demand by Fintech companies, traditional and challenger banks, Neo-banks, start-ups, enterprises, consulting companies and regulators. Soft skills support is provided to students to develop their transferable skills by enhancing their communication skills and developing their team leadership skills through various group and role- playing activities.
Issues around integrity, ethical conduct and professional accountability are explored throughout the programme to ensure that students have a sound awareness of regulatory requirements and professional practices in the financial technologies industry.
Students will emerge from this program with a highly employable skill set which is in high demand among employers within the Fintech industry. These include:
Functional Skills relevant to the relevant Fintech subdomain.
Quantitative and analytical skills
Soft skills, that include: Leadership, critical thinking, problem-solving, creativity, communication, team working, and adaptability.
Career development will be undertaken in a number of ways including mock interviews to prepare students for internships and jobs; activities around Alumni engagement and career talks by recruiters. These activities offer networking opportunities and additional learning opportunities for students.
After completion of taught modules, students enrolled on the programme will have the opportunity to engage in work-based learning via a 4-month (16 week) pass / fail internship. This can be undertaken within the UK or in Singapore, Australia, Dubai and Mumbai; subject to visa requirements, on-site or on-line. This allows the student to gain first-hand experience within a real business environment to enhance their future employability. Students work on an agreed project relevant to their degree, with support from both a corporate and academic mentor. At the end of the internship students will give a presentation and submit a report which addresses the learning outcomes of the module and includes a critical reflection of their workplace experience. The school will assist in finding appropriate corporate internships via its in-house Corporate Relations Office. Note that internship opportunities cannot be guaranteed, and students are encouraged to identify a possible placement as early as possible in their degree.