Curriculum summary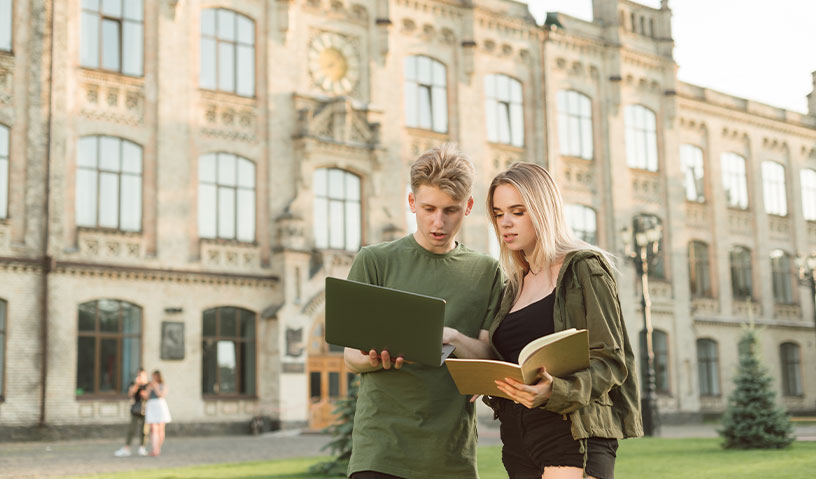 Data Scientists have revolutionized how we analyse big data and the way organisations identify trends and challenges as well as new opportunities. This demonstrates that big data offers enormous social and economic benefits. The BSc in Data Science equips students with the knowledge, understanding and skills to conduct data-driven investigations and visual and advanced analytics by acquiring and managing data of all types. Data Scientists need to be curious to identify new trends, have an expertise in mathematics and technical skills to craft solutions, and business acumen to make strategic decisions based on data-driven results.
Students will develop an in-depth understanding of data science and the techniques for analysis of quantitative and qualitative data to arrive at solutions. They will learn how the strategic use of big data can provide competitive advantage - underpinning new waves of productivity growth, innovation and consumer surplus.
Students will acquire a core mathematical knowledge upon which they will build competences in computation, optimal decision making, probabilistic modelling, and statistical inference. By learning the theory behind data science, students will develop the capacity to stay up-to-date in a field that is evolving rapidly. A unique feature of the course is the requirement to undertake a final year, applied analytics capstone project that give students practical, hands-on experience in identifying and interpreting actionable information from raw data, and using them to make informed, mathematically valid decisions.
After completion of year 2 taught modules, students will engage in work-based learning via a 4- month (16 week) pass / fail internship. This can be undertaken either in the UK or in Singapore, subject to visa requirements. This allows the student to gain first-hand experience within a real business environment to enhance their future employability. Students work on an agreed project relevant to their degree, with support from both a corporate and academic mentor. At the end of the internship students will submit a report which includes a critical reflection of their workplace experience and a final presentation.
Programme Aims
To provide students with knowledge of the fundamental principles and technologies that underpin the disciplines of mathematics, statistics and computing with an emphasis on the skills and theories required in data science and analytics.
To provide practical skills of applied data science and business analytics to inform strategic, commercial and policy decisions.
To prepare students with professional attitudes with awareness of ethical, legal, and social issues, interpersonal and entrepreneurial skills required in industry.
To equip students with a combination of analytical, technical and presentation skills needed to convert data into valuable insights in an appropriate format to support decision making.
To prepare students for continued study at an advanced level in either formal postgraduate study or as continued professional development.